How to Install Counter-Strike 1.6 maps
May 23, 2022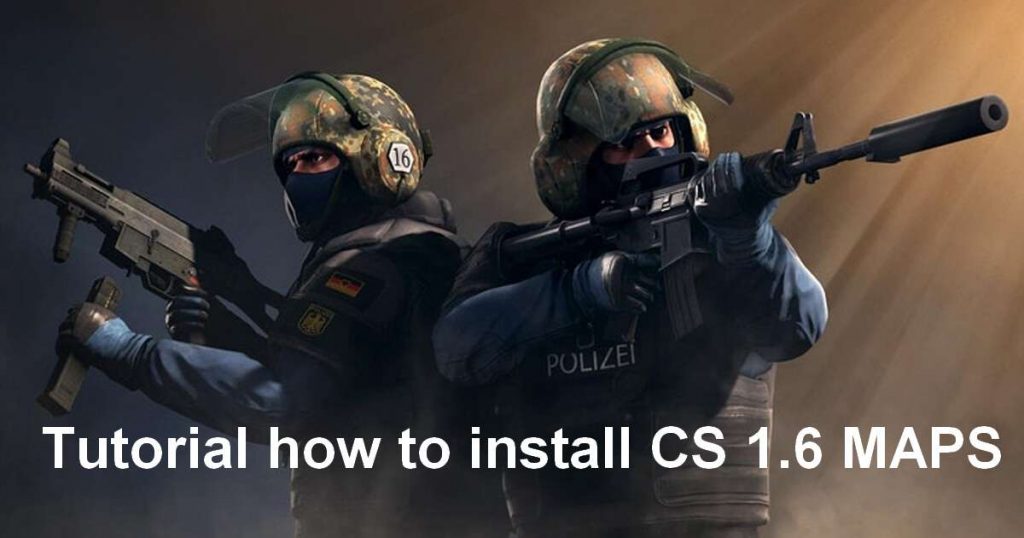 How to Install Counter-Strike 1.6 maps
Today we show you tutorial how to install counter-strike 1.6 maps easy way.
First, you need to download the "Winrar" or "Winzip program because maps will be in rar o zip archive. Winrar you can download from https://www.win-rar.com
Winzip you can download from https://www.winzip.com/en/download/winzip/   ( just copy link in new browser tab. )
Counter-Strike 1.6 maps you can download from this website: https://maps.cs-bg.info/maps/cs/
After you download Counter-Strike 1.6 maps, you need to extract the map into cstrike/maps directory. If you use STEAM

legal version of the game

, default directory is (drive:)\Steam\steamapps\common\Half-Life\cstrike, but if you use Non-Steam CS 1.6 version, then find in your PC where you install this game, for example C:\Program Files (x86)\CounterStrike\cstrike.
If for some reason doesn't work, you can create in desktop folder and manually extract CS 1.6 map in a created folder, and after copy and paste all files in your counter-strike 1.6 "cstrike" game folder.
Some CS 1.6 maps may require other files, example, example:
Maps
Gfx
Sprites
Sounds
Models
So what do you need to do?  When you download CS 1.6 MAPS and extract in your custom-created folder, copy and paste all files into your cstrike directory.
Here you can see where should be different files:
CSTRIKE directory:
| | |
| --- | --- |
| File Name | Folder Placed In |
| .txt | Maps |
| .bsp | Maps |
| .tga | Gfx/env |
| .wav | Sound |
| .spr | Sprites |
| .mdl | Models |
If necessary for CS map .wad file, you can download it from https://maps.cs-bg.info/wads.php and after paste that file in "cstrike" directory.
Video tutorial how to install CS 1.6 maps you can see here: