Mouse setup in Counter-Strike 1.6
December 5, 2022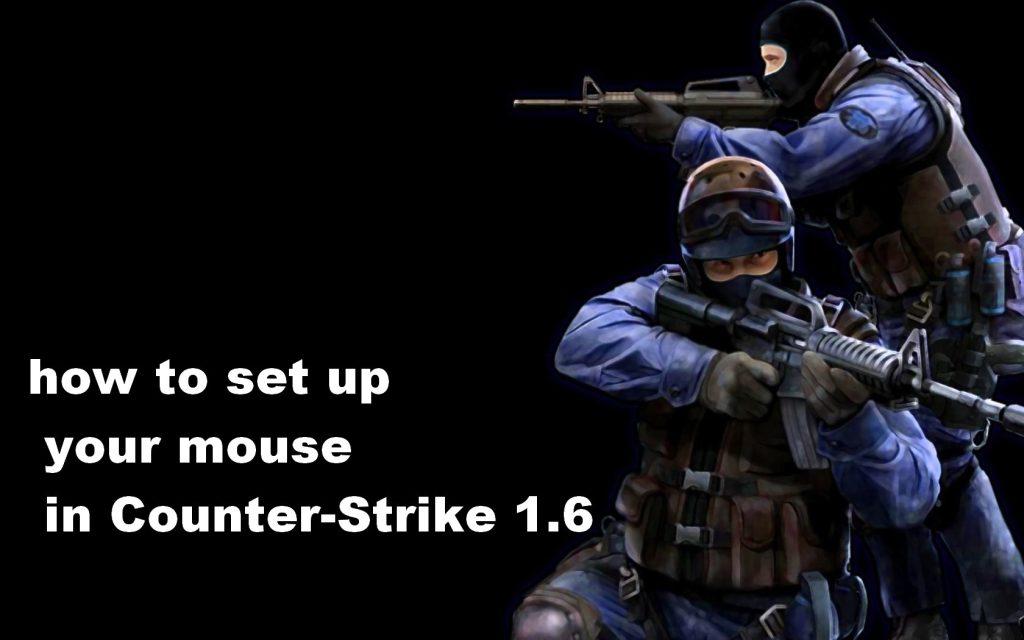 Mouse setup in Counter-Strike 1.6
In this article, you'll learn how to set up your mouse in Counter-Strike 1.6 to make you comfortable playing and headshot in each round.
A computer mouse is one of the main game manipulators, with the help of which the gamer carries out the most important elements of the gameplay: aiming and firing at opponents. In battle, it is very important to quickly take on the enemy's front sight and make an accurate shot, therefore, the crosshairs of the sight should adequately and with the right speed respond to your movements. Therefore, a competent mouse setting in Counter-Strike 1.6 will make your game more enjoyable. and will help to fill a large number of frags.
Secondary roles in the process of aiming the crosshairs at the enemy are played by the mat (its size and the material from which it is made), the absence of interference with the movement of the hand, the curvature of the table, and other factors. However, the main thing is the correct set parameters of for the mouse both in the game and in the system in general.
Turn off mouse acceleration in CS 1.6
First of all, you will need to disable the acceleration (anti-aliasing) of your device, as it significantly affects the movement of the cursor on the screen of your computer.
Mouse Settings in the CS 1.6 Client
After you have removed anti-aliasing, you will need to set the comfortable sensitivity of your device in the Windows Control Panel, and then proceed to its adjustment in the game itself. It is worth noting that the characteristics of the device, which can be changed "for yourself", are limited, they must be entered into the console (the "Yo" key, or "~" in the English layout) and confirmed by clicking on the "Subtover" button.
The list of mouse parameters that can be changed in the contra itself:
m_filter 0 is the command to disable the mouse filter. Be sure to turn it off to remove unnecessary filtering of the movement of the sight.
m_yaw 0.039 – sets the sensitivity value along the X-axis. We advise you to put the value half as much as along the Y axis, and then it will be much more convenient for you to aim, and the accuracy of shooting will increase.
sensitivity 1.6 – determines the sensitivity (or sense). This parameter can also be set in the game settings on the "Mouse" tab. Professional players recommend setting a value at which the movement of the device from the left edge of the mat to the right causes one full revolution around its axis in the game.
zoom_sensitivity_ratio 0.8 – is responsible for the speed of movement of the crosshairs of the optical sight when turning on the zoom. A value two times less than the main sense is considered comfortable, however, it will be better to choose it individually.