Counter-Strike 1.6: how to avoid scams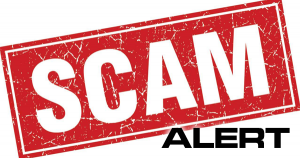 Counter-Strike 1.6: how to avoid scams?
Hey, friends, we all know that playing Counter-Strike 1.6 is a very nice and interesting way to spend your free time. But we also all know, that we want to have a safe free time. One of the things, which can be dangerous for you if you like Counter-Strike 1.6, are scams. So, today we would like to talk about scams and how to avoid them.
What must we know about phishing scams?
Yes, when we talk about computer games, we must talk and about phishing scams. Phishing scams can reach every one of you in many different variations. And also we must say, that these scams are very popular, so you must be very careful. The very important thing is that scammers can try to steal your login information. So, what must you do? What actions do you must to choose for avoiding these scams?
be careful and never click links from people you don't know and trust or don't have information about them;
be responsible and never write your password anywhere else than the STEAM login field;
and of course, never write your steam credentials on 3rd party websites
Paypal scams
Of course, we would like to talk about Paypal scams. So, what do you must know about it? So, for example, if you agree with someone else for trading and he offers to you real money and wants to pay via this system and he even wants to give you the money before you give him the item, what can go possibly go wrong? So, the most important thing is that he can charge back his money can go wrong. So, what does it mean for you? Oh, dear friend, it means that you receive the money and think that everything is fine, you then trade him the items you agreed on, and when he receives the items, he will contact PayPal and make a chargeback.
So, what will be after that? This means that the money will be withdrawn from your PayPal account and sent back to his account and this is a security thing from the PayPal system so that people can get their money back if they don't receive their money.