Top 10: Greatest counter-strike Players of All Time
September 26, 2022

Top 10: Greatest counter-strike Players of All Time
To celebrate Counter-Strike: Global Offensive's tenth anniversary, I've compiled a list of the top ten players of all time.
It is not only about their skills and stats that make this list but also about how much impact they have had on the game and the legacy they have left or will leave.
Christopher Alesund (GeT_RiGhT)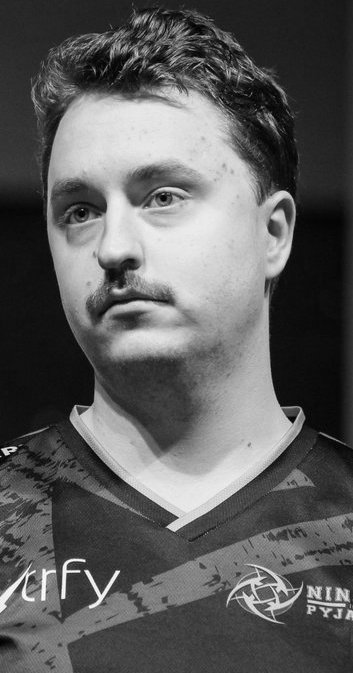 In addition to being one of the greatest CS: GO players of all time, GeT_RiGhT is one of the greatest CS legends of all time. He has etched his name into CS: GO history with his iconic plays as a member of Ninjas in Pyjamas (NiP) from 2012 to 2014. The unbroken streak of 87 games he achieved with NiP is also the record for most consecutive wins, with 10 MVPs from 2012 to 2014. GeT_RiGhT was one of the best "Lurkers" of the game, renowned for his superior game sense.
NiP reached five Major finals with the Swede as its No. 1 player based on HLTV's rankings. Having served in the military for 14 years, he announced his retirement in January 2021. GeT_RiGhT currently works for Dignitas as a content creator.
Oleksandr Kostyliev (s1mple)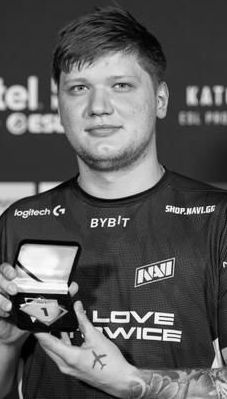 In addition to being one of the greatest players in CS: GO history, s1mple is also an elite athlete in esports. Despite his talent and skill, he stands out from the crowd. As far as s1mple is concerned, it was with Natus Vincere in 2021 that he finally lifted that elusive Major trophy.
The greatest AWPer of all time, S1mple has an in-depth understanding of the game situation and a keen sense of awareness. Although he is only 24, the Ukrainian has a long career ahead of him. What's scarier is that he keeps improving with every passing year.
Nicolai Reedtz (dev1ce)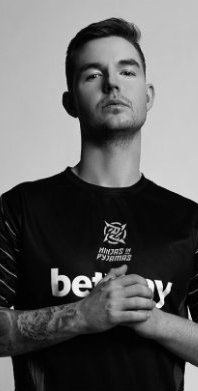 Dev1ce, based on the amount of silverware he has won, is the greatest player of all time. A four-time Major title winner and 14-time MVP award winner, dev1ce is no stranger to success.
Astralis' dev1ce was once a member of the most coveted roster in CS: GO before joining NiP. The fact that dev1ce has won so many Majors is evidence of his ability to motivate those around him to perform at their best, despite not being the most technically gifted player.
Olof Kajbjer (olofmeister)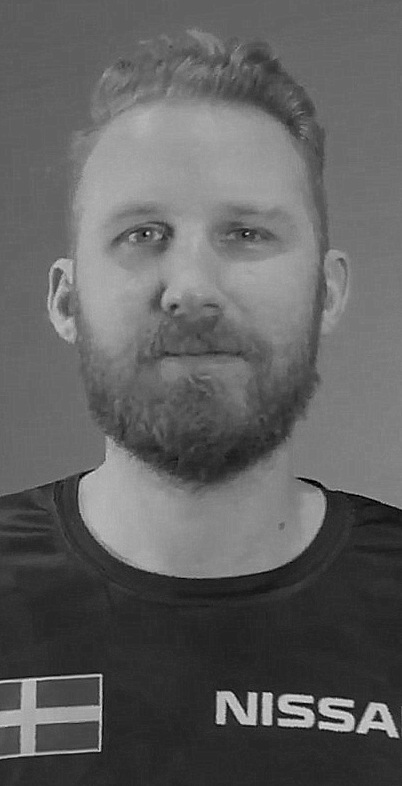 A player with a wide range of skills has played CS: GO. Olofmeister was a pioneer who played on the first Fnatic team to win back-to-back Majors.
In CS: GO lore, Olof will go down as one of the original legends and one of the most creative and lethal players. One of the most crucial pieces of CS: GO history is Olofboost, which changed the game forever.
Nikola Kovač (NiKo)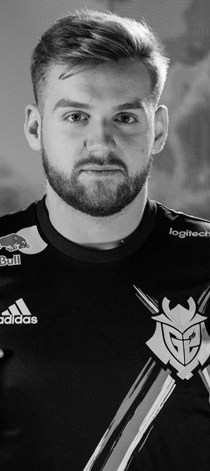 As a strategic genius in CS: GO, NiKo has risen through the ranks to become one of its greatest players.
The finest rifler going around, NiKo is known for his bullseye aim and game sense. Having started his career with iNation, the Bosnian gained popularity for Mousesports and then received a contract from FaZe Clan.
While he fell short at the PGL Antwerp Major in 2021, NiKo continues to put up incredible numbers match after match. He moved to G2 Esports in 2021 as he continues to search for that elusive Major trophy.
Richard Papillon (shox)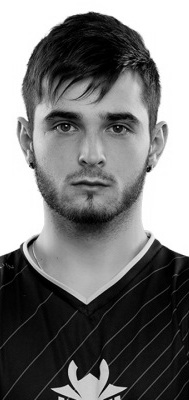 Shox made the switch to Global Offensive in 2012 after becoming one of the best Counter-Strike: Source players. After his first performance, the Frenchman caught everyone's attention. The following year, Shox signed with EnvyUs after winning Dreamhack Winter 2014 with LDLC. As a result of internal problems, Shox moved from the French side to Titan, before eventually moving to G2.
In recent years, Shox has lacked a stable team, having had to constantly change teams. However, rejoining Vitality, alongside compatriots apEx and ZywOo, initially looked promising, but faded away towards the end of his time with the team.
Team Liquid has kept Shox inactive since he was last active with them.
Patrik Lindberg (f0rest)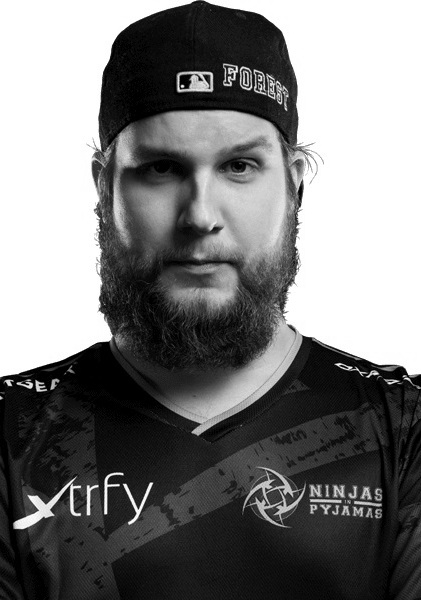 F0rest has been performing at the highest level for more than 15 years, making him one of the all-time greats in his sport because of his skill as well as his longevity.
A Counter-Strike veteran, f0rest kicked off his gaming career with Begrip Gaming back in 2005. Following a dominant spell with Fnatic, f0rest moved to Ninjas in Pyjamas and became part of one of the most successful CS: GO teams. F0rest joined NiP in 2014 after helping them win ESL One Cologne. He remained a key part of the team until he left for Dignitas in 2020.
The legendary f0rest has been one of the most admired fans of Counter-Strike and, even well into his 30s, he proved why he was so highly regarded.
Marcelo David (coldzera)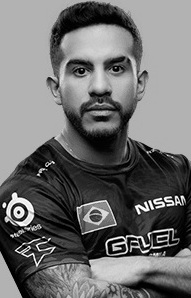 The Brazilian professional poker player coldzera began his career with Dexterity in 2104, before moving on to Luminosity Gaming in 2015. The Brazilian, regarded as one of the greatest players in the history of the game, established himself as one of the best players of all time. In addition, he won MVP honors at both the 2016 ESL One Cologne and the 2016 MLG Columbus tournaments.
As a result of his consistency and ability to perform at the highest level without dipping, coldzera has become the top fragger regardless of his squad affiliation. In 2019, he led FaZe Clan to the BLAST Pro Series title in Copenhagen during a brief stint with the North American organization.
Kenny Schrub (kennyS)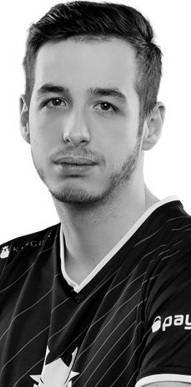 KennyS is a name synonymous with AWPing. In the gaming world, there aren't many people who haven't heard of him. His quick-scopes and flick shots are some of the best in the game.
He started with CS Source as well, like Shox, and has seen an incredible rise in his career since becoming a CS; GO prodigy. He is known for hitting his opponents from angles they simply cannot reach otherwise, making him a formidable sniper in the game.
He is currently playing with G2 Esports, where he is inactive. In 2015, KennyS won the Cluj-Napoca Major with Team EnvyUs.
Ladislav Kovács (GuardiaN)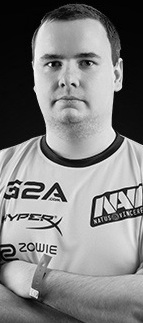 GuardiaN is another legendary AWPER, second only to KennyS in terms of AWP kills, with 63% of his total professional kills coming from AWP.
GuardiaN, one of the most consistent players in the game, began his career with ex-beasts, moved to myDGB, and then to Virtus.Pro. He received acclaim for his play before shifting to Natus Vincere.
He went on to become one of the sport's greatest players at NaVi, and although he has yet to win a major trophy, he has won eight MVP awards.
ELEAGUE Major Grand Final in 2018 was his most impressive moment, where he racked up a staggering 75 kills.