Optimizing Gameplay in Counter-Strike 1.6: Pro Tips for Peak Performance
August 2, 2023
Optimizing Gameplay in Counter-Strike 1.6: Pro Tips for Peak Performance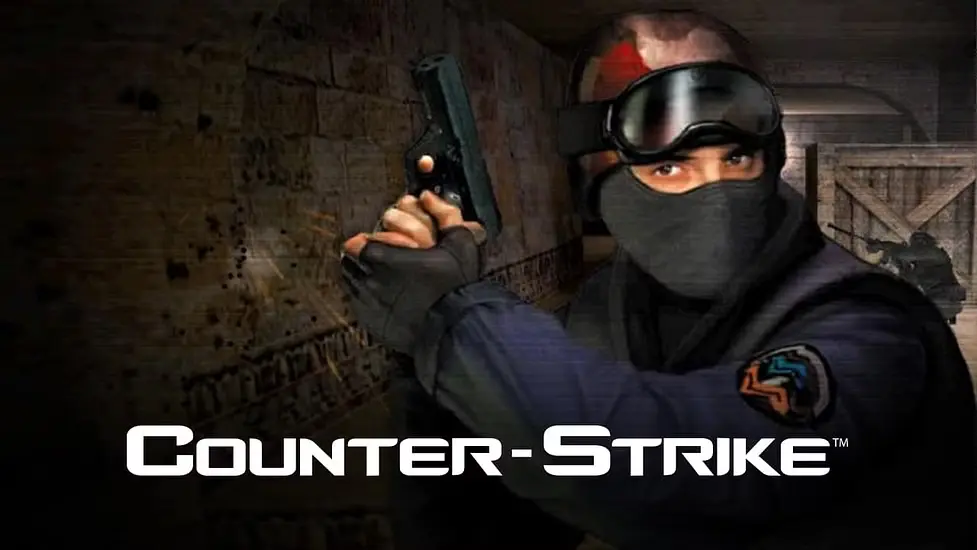 Counter-Strike 1.6 continues to be a beloved classic among gamers, and players are always on the lookout for ways to enhance their gameplay and gain a competitive edge. In this guide, we'll explore advanced techniques and pro tips to optimize your performance in CS 1.6 and elevate your skills to the next level.
1. Mastering Weapon Recoil Control
Controlling weapon recoil is crucial for precise aiming and landing accurate shots. Each weapon in CS 1.6 has a distinct recoil pattern, and mastering these patterns will significantly improve your shooting accuracy. Spend time on recoil control practice maps and learn the spray patterns for popular weapons to become a sharpshooter in the game.
2. Pre-aiming and Pre-firing
Pre-aiming involves positioning your crosshair at likely enemy headshot spots before engaging in a firefight. This technique enables you to react swiftly to enemy movement and increase your chances of landing critical shots. Additionally, pre-firing involves shooting at common enemy positions, anticipating their presence and catching them off guard.
3. Utilizing Movement and Strafing
Movement is an essential aspect of CS 1.6 gameplay. Learn how to effectively strafe while shooting to maintain accuracy, especially when using rifles and snipers. Additionally, practice counter-strafing to instantly stop your movement and quickly adjust your aim for precise shots.
4. Understanding Weapon Selection
Each weapon in CS 1.6 serves a unique purpose, and understanding when to use specific guns is essential. Rifles like the AK-47 and M4A1 are ideal for medium to long-range engagements, while SMGs are better suited for close-quarters combat. Snipers, like the AWP, excel at holding long angles and taking out enemies from a distance. Customize your weapon selection based on the map, your team's strategy, and your preferred playstyle.
5. Cross-Team Communication and Game Sense
Having excellent communication with your teammates is vital for coordinating strategies and executing successful plays. Additionally, developing strong game sense will help you anticipate enemy movements, predict their strategies, and make better decisions during matches. Stay attentive to the game's flow, listen to your teammates' calls, and communicate effectively to gain a tactical advantage.
6. Efficient Use of Grenades
Grenades play a significant role in CS 1.6 and can turn the tide of a match when used strategically. Master the art of pop-flashes to blind enemies, perfect smoke placements to obscure vision, and precise HE grenade throws to inflict damage. A well-timed and well-placed grenade can change the course of a round in your team's favor.
7. Analyzing Pro Matches
Studying professional CS 1.6 matches and observing how top players execute strategies can provide valuable insights into advanced gameplay. Analyze their movements, utility usage, and decision-making under pressure. By learning from the best, you can adapt their techniques and incorporate them into your own gameplay.
8. Warm-up and Practice Routine
Consistent practice is essential for improvement in any competitive game. Develop a warm-up routine that includes aim training maps, recoil control practice, and reflex exercises. Spending time honing your skills before jumping into matches will help you perform at your peak during gameplay.
9. Team Composition and Roles
Understanding team composition and roles is crucial for effective coordination. In CS 1.6, teams typically consist of Entry Fraggers, Lurkers, Support Players, and AWPers. Communicate with your team to identify your role and responsibilities, and collaborate to create synergistic strategies.
10. Map Awareness and Positioning
Develop a keen sense of map awareness to anticipate enemy movements and potential ambushes. Familiarize yourself with popular map callouts and strategic positions that give you the upper hand. Proper positioning can provide you with valuable information and increase your chances of securing kills while minimizing risks.
Counter-Strike 1.6 Download and Install Tutorial
Before diving into mastering advanced gameplay, you need to download and install Counter-Strike 1.6 on your PC. Here's a step-by-step guide to get you started:
Step 1: Find a Trusted Source for CS 1.6
Locate a reputable and reliable source from which to download Counter-Strike 1.6. Since the official version is no longer available on popular platforms, look for trustworthy third-party websites or gaming communities hosting the game files or download from our trust website: https://csdownload.net
Step 2: Verify System Requirements
Ensure that your PC meets the minimum system requirements to run CS 1.6 smoothly. The game is not resource-intensive, but meeting the specifications will ensure a seamless gaming experience.
Step 3: Download Counter-Strike 1.6
Click on the download link on the selected website to initiate the download process. Depending on your internet speed, the download may take some time.
Step 4: Install the Game
Locate the downloaded setup file on your PC and double-click to initiate the installation. Follow the on-screen instructions, and select the installation directory where you want to install the game.
Step 5: Launch the Game and Start Playing
After installation is complete, find the Counter-Strike 1.6 icon on your desktop or start menu. Double-click to launch the game. Configure your in-game settings, choose a server, and immerse yourself in the thrilling world of CS 1.6.
By following this tutorial, you'll be ready to embark on your journey towards mastering the advanced tips and strategies in Counter-Strike 1.6. Remember, practice, communication, and adaptability are the keys to becoming a formidable force in the competitive arena.