Download Counter-Strike 1.6 Cat Edition
July 31, 2022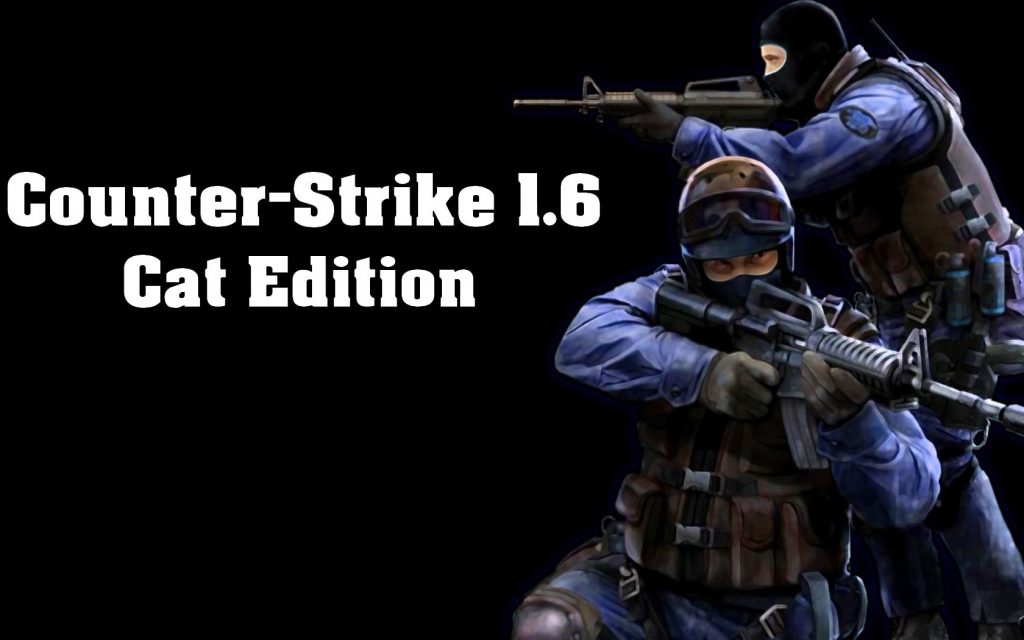 Download Counter-Strike 1.6 Cat Edition
Download Counter-Strike 1.6 Cat Edition Now to make your CS experience more interesting and enjoyable. Since its initial release in 1999, Counter-Strike has made major advancements. On the internet, there are dozens of alternate versions of the original Counter-Strike, with developers tweaking everything from tasks to objectives to gameplay. These mods allow you to play the game in a brand-new way. The best thing about these mods is that they are totally server-based, thus there is no need to download any add-ons from other sources. All of the required resources are quickly downloaded in the background when you connect to these servers.
To have infinite money for a few rounds of the game, expert players advise newbies to balance their purchases in the game and win every round. At the start of each game, you have money to spend on equipment like as weapons, ammunition, armour, and other items. The largest issue for gamers was the recoil of the rifle, but players came up with the concept to practise on a wall before using each weapon in a real battle.
Cat Edition:
Cat edition of Counter-Strike 1.6 is very unique edition. It will be extremely enjoyable for cat lovers, or players who own or simply enjoy cats. Right away, you're greeted by a fantastic new game menu design: an incredible hilarious background with a cat theme, a wonderful soundtrack, and a very unique brilliant colour scheme.
The majority of the game features are fairly traditional, as seen in the gameplay: old-school map graphics, sprites, HUD, and weapons. As a result, this version will be ideal for those gamers that appreciate the original spirit of CS 1.6.
In cat edition there is something new and unique, and it is most likely the major reason to get CS 1.6 Cat Edition: new cat-themed player models. CTs now have cat heads, and terrorists wear cat ears and tails, which is funny. With such a humorous twist, this edition is ideal for anyone looking to have some fun and try something new. Download the new edition to enjoy more interesting experience.
Features:
Amazing new design and mood.
The latest build is 9211.
Cat players models
Avatars, HP, and money are all displayed on the scoreboard.
Bots that are astute.
Effective defense.
Downloading resources at a rapid pace.
There are numerous servers in the browser.
Weapons and equipment
Counter-Strike includes a wide range of weapons, from knives to shotguns and submachine guns. Left-handed weapon view models are prominent in Counter-Strike. Because the developer of these models and the main man behind Counter-Strike, Minh Le, is left-handed, he preferred animating the weapons from that side.
The game allows you to switch between left and right-handed models, however, because the models are simply mirrored from their left-handed counterparts, they have certain flaws when compared to their real-world equivalents.
Maps:
Counter-Strike Cat Edition has a vast number of maps set in various landscapes such as urban, polar, jungle, and desert settings. During the post-beta stages, maps in the official download were still rotated on a slightly smaller scale. No maps have been added or removed from Counter-Strike 1.6 since its release. There are 25 official maps in the latest version of Counter-Strike. Download Cat Edition for Free.