Counter-Strike 1.6 Upload maps
March 4, 2022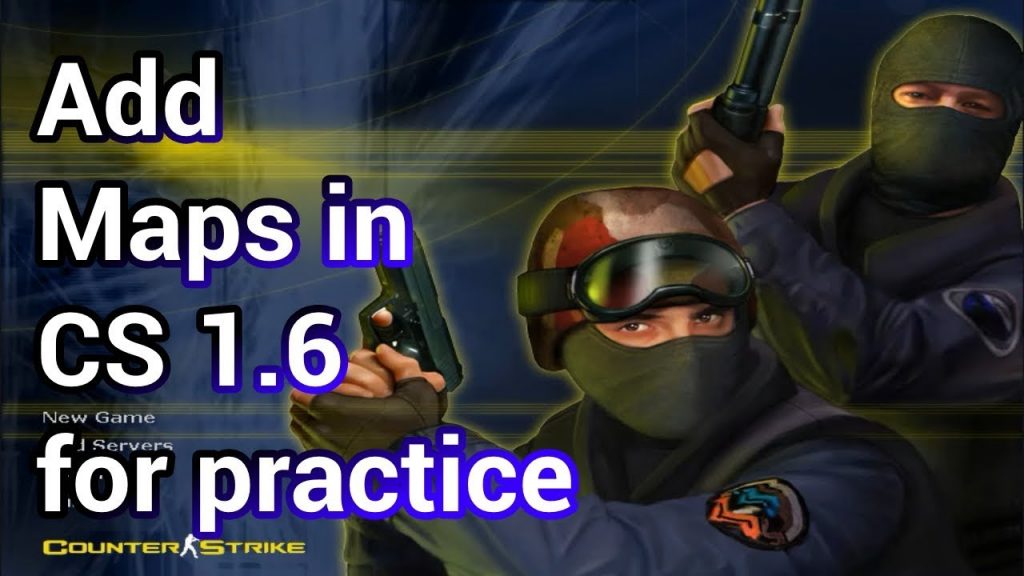 Today, dear counter-strike 1.6 players will tell you how you can manually upload other maps to your CS 1.6 installation directory.
Players usually do not have to do this themselves, as the game servers where you play send you all the necessary files, including .txt, .bsp, tga, .wav, .mp3, .spr, .mdl, and other files to make certain map loaded.
However, if you want to play not against other players from around the world but against "pod-bots", you may need other maps and a variety of them for training purposes to start shooting opponents of another team instead.
Let's start:
You need to find a website where you can download counter-strike 1.6 maps. It could be a website, say this: cs-bg.info. On this online web, you can find many different counter-strike 1.6 maps.
Once you have downloaded the RAR or ZIP archive, you need to unzip the files in it. You can do this by right-clicking on the ZIP or RAR file and pressing EXTRACT TO FOLDER

Once you have unzipped the ZIP or RAR archive file, navigate to the unzipped folder

Locate the Counter-Strike 1.6 game / CSTRIKE folder on your computer, usually in C: \ Program Files (x86) or C: \ Program Files, or where you specified it.

Go back to the unzipped map folder

Select all existing files with the mouse and click "copy"
Go back to the CSTRIKE folder in Counter-Strike 1.6 and right-click on the paste
All the maps have been successfully transferred and from now on this map is successfully installed in your Counter-Strike 1.6 game and you can choose to play it. In this case, if you are playing not on the Internet but on a LAN or against "pod-bots", you have a wider selection of Counter-Strike 1.6 game maps.