HISTORY Counter Strike game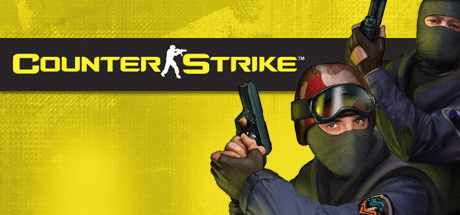 History of Counter Strike:
Counter-strike is one of the most famous first-person shooting genre game in the history. It has a long, interesting, and unique gaming history. Probably most of you do not know about the about the history of Counter-strike, one of the most played video games of all times. As a gamer you must know about the evolution of Counter-strike from a perfectly scripted, single-player goodness quickly spun off into one of the most popular, widely download, and most played video games of all times. It is a crystal-clear truth that it took 17 beta version for Counter-strike to become alive as an independent entity in the world of games. Despite being an old game, professional players as well as millions of people are still playing, and enjoying Counter-strike.
The Beginning of Game:
In 1999, some 21 years ago, Valve cooperation developed its first game, a first-person shooter game called Half-Life. Valve Corporation is a pioneer of Counter-Strike. It is American Company which is publisher and developer of computer games. The Sierra Studios released half-life with a massive, bang and players from all around the world ended up loving the game. Counter-strike quickly becomes so popular among players that an entire community developed around it, and programmers started making individual mods.
The Canadian programmers Minh Le and his friend Jess Cliffe, create a beta version of Half-Life mod, Counter-Strike. It took them one and a half months of coding to develop first beta version of Half-Life.
Min Le and Jess Cliffe continued their struggle to develop betas and also created a website for the CS. In the beginning there were only four maps and nine weapons in Counter-Strike, however, the popular setting was still there. People used to play 5v5 marches choosing to be either Counter-terrorist or the terrorist, and still these two teams used today. With the passage of time, Counter-Strike drew more attention and people end up loving the game.
Valve Steps In:
Due to increasing popularity of Counter-Strike and after two years of community-built mods, Video game developers Valve caught their eye and hired Le and Cliffe after the release of the fifth beta in 2000. Valve acquired Counter-Strike and the programmers Minh Le and jess Cliffe started working with Valve. Counter-Strike was finally released for PC in September 2000, making it official launch of the Counter-Strike series.
The first official released of Counter-Strike had two massive popular maps, Assault ( cs_assault) and Cobblestone (de_cabble) and it was played on land only. As a mod, it had a huge following but after the release of an official series of a counter strike for PC increased its popularity to many folds among masses.
Popularity Rises:
The community of Counter-Strike became bigger and bigger because more and more people started to play the game. The rise of popularity was exceptional as it was played all over the world. Multiplayer existed before, but Counter-Strike was something else and it was easy to just get into a match. There was no need to spend several hours in front of the computer to play a game with friends or strangers. People could play for a few minutes or days according to available time. It was unique and easy game to play but hard to be master. Due to its unique style and challenging nature, it becomes popular among gamers. It is a video game made by people for the pro. It is considered as one of the most influential multiplayer games ever created. In the contemporary world, you can see a lot of the mechanics Counter-Strike implemented, or at least helped to distribute through its popularity.
 Versions and updates of Counter-Strike:
The unprecedented rise of C.S and its potential to attract people led developers do more to make this game more interesting and appealing for people. The ambitions of people become ideas, and the programmers transformed the ideas into reality. Valve   corporation introduced Its Anti- Cheat system (VAC) in 2002. This system makes it almost impossible to cheat or hack, and if a player tried to do so, he would get an immediate ban. Valve introduced new maps and weapons for terrorist and Counter terrorist in Counter-Strike version 1.1 in 2003.
Valve, Ritual Entertainment and Turtle Rock Studios developed Counter-Strike: Condition Zero in 2004 and released to hear with Sierra. It has both the features of single-player and multiplayer modes. The programmers just followed up with a single mission Campaign called "The Deleted Scenes". They also improve the graphics, however, it performed poorly. Most of the players did not find it worthy and were not interested in switching to the brand-new Counter-Strike version. They were not satisfied with the new game and preferred old Counter-Strike over Counter-Strike: Condition Zero. As time pass, Valve introduced new of Counter-Strike like Counter-Strike: Source, and Counter-Strike: Global Offensive in 2010
After several iterations and thousands of updates, the valve helped turn the game into what is today. They kept on working in Counter-Strike according to the wishes of the fans and community which make CS not only best video game ever but also gave it long lasting favorite game of the world. Twenty-one year after the original Counter-Strike, it is still alive and millions of people around the world still love to play CS. In all ways it is a perfect game because it has a perfect balance of user-friendliness and competitiveness. Counter-strike is easy to learn game, but it is hard to master. It will be played for generations to come.
You may also like the other version of counter-strike: COUNTER-STRIKE 1.6 download free