Game Counter-Strike 1.6
November 30, 2022

Game Counter-Strike 1.6
Play the best Counter-Strike 1.6 action game online in the world. Take part in an incredibly realistic war against terrorists in this most popular team game. Act together with teammates to achieve strategic goals. Destroy enemy strongholds. Free the hostages.
The game that changed the world! There is probably no such person on earth who is a PC user and has never heard of such a legendary game as Counter-Strike. Although who would have thought that the mod for another legendary hit, called Half-Life will also gain such great popularity!
Modes in Counter-Strike 1.6
According to the standard, there are four modes: laying a bomb, releasing hostages, escorting a VIP person, and escaping. The last two modes are long-dead, but the first two still have a large audience.
All players are divided into two teams: special forces and terrorists. In the first mode, the standard maps have two points for laying a bomb. In hostage mode, the special forces must take out all hostages to a safe zone.
Weapons and economy in Counter-Strike 1.6
By completing the goals on the map and eliminating enemies, we get the money that can be spent on ammunition. And here it is worth remembering about the arsenal of weapons, the associate is quite large. : pistols, shotguns, PP, rifles ( including sniper rifles), and a machine gun. You can also buy additional equipment in the form of a set of armor, grenades, and night vision glasses.
Each weapon is unique in its own way: rate of fire, fast movement, scattering of bullets, recoil and reload time. You can carry one main weapon, a pistol, a knife, and three grenades at a time.
Shooting in CS 1.6
After purchasing, everything is decided by your skill to shoot well and your ability to behave with the team. Often the ability to shoot well is at the level with the tactical layout: with the same level of cunning, usually, the winner is the one who can first successfully stick a dose of lead in his opponent.
It's also worth noting that the damage depends on the area you're in and whether the opponent has armor. That is, if you hit the opponent with an M4 in the head without a helmet, then the shot in 100% case for him will be fatal, but having a set of armor, he can still be able to Survive and try to kill you.
Also, for all these years of the existence of Counter-Strike 1.6, its community has created a bunch of mods and various modes, which will undoubtedly give counter life for at least several more decades. . Conclusion: CS 1.6 download is a legend!
Counter-Strike 1.6 System Requirements
Minimum system requirements from VALVE

Recommended system requirements from VAVLE

We recommend system requirements

OS: Windows XP and above

CPU: 500 MHz

RAM: 90 MB RAM

HDD: 500 MB

Video: 16MB

Media: Sound, keyboard, mouse, internet

OS: Windows XP and above

CPU: 800 MHz

RAM: 128 MB RAM

HDD : 500 MB

Video: 32MB

Media: Sound, keyboard, mouse, internet

OS: Windows XP and above

CPU: 2.2 GHz and above

RAM : 2+ GB RAM

HDD: 500 MB

Video: 128+ MB

Media: Sound, keyboard, mouse, internet
Developers of Counter-Strike 1.6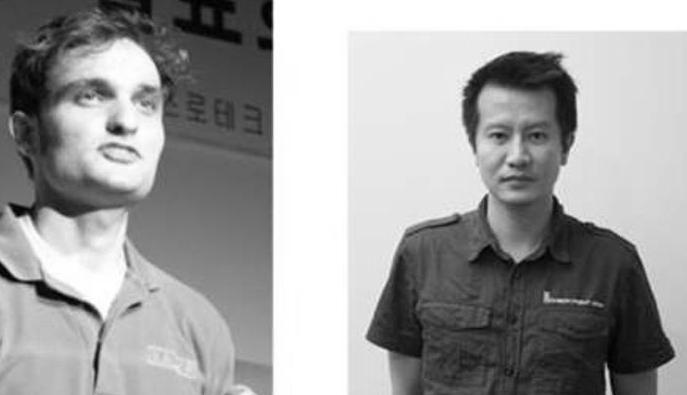 Minh Gooseman Le
Be that as it may, the history of CS 1.6 is rooted in the much deeper wilds of game construction, and it all started with the fact that back in 1996, a talented student Lee from Simon Fraser University began developing their own SDK on the Quake engine platform from ID Software
Jess Cliffe Cliffe
The development of CS began while Jess was still in school. At the time, Jess was painting houses all day to earn money for college, and at night with Minh Le By that time, Jess and Min already had experience working together – long before CS created the Action Quake 2 mod.